For small and medium-sized businesses, the future is mobile, social and connected, says j2 Global, a cloud services provider for small businesses. J2 Global predicts mobility, expansion of the cloud and integration of business services are three key trends SMBs need to be ready for in 2013.
It says SMBs will get smarter about the way they use mobile phones and tablets, using them for customer resource management and other business services, not just simple communications. Previously desk-bound collaboration tools will go mobile, its adds.
SMBs will adopt a broader range of mobile apps, too, such as mobile faxing, VoIP calling and more.
Cost and competition will drive two of three SMBs to the cloud in 2013, will adopt smarter, more agile systems, and bridge market and sales technologies while integrating social capabilities.
Here's an infographic the company designed detailing the three top trends: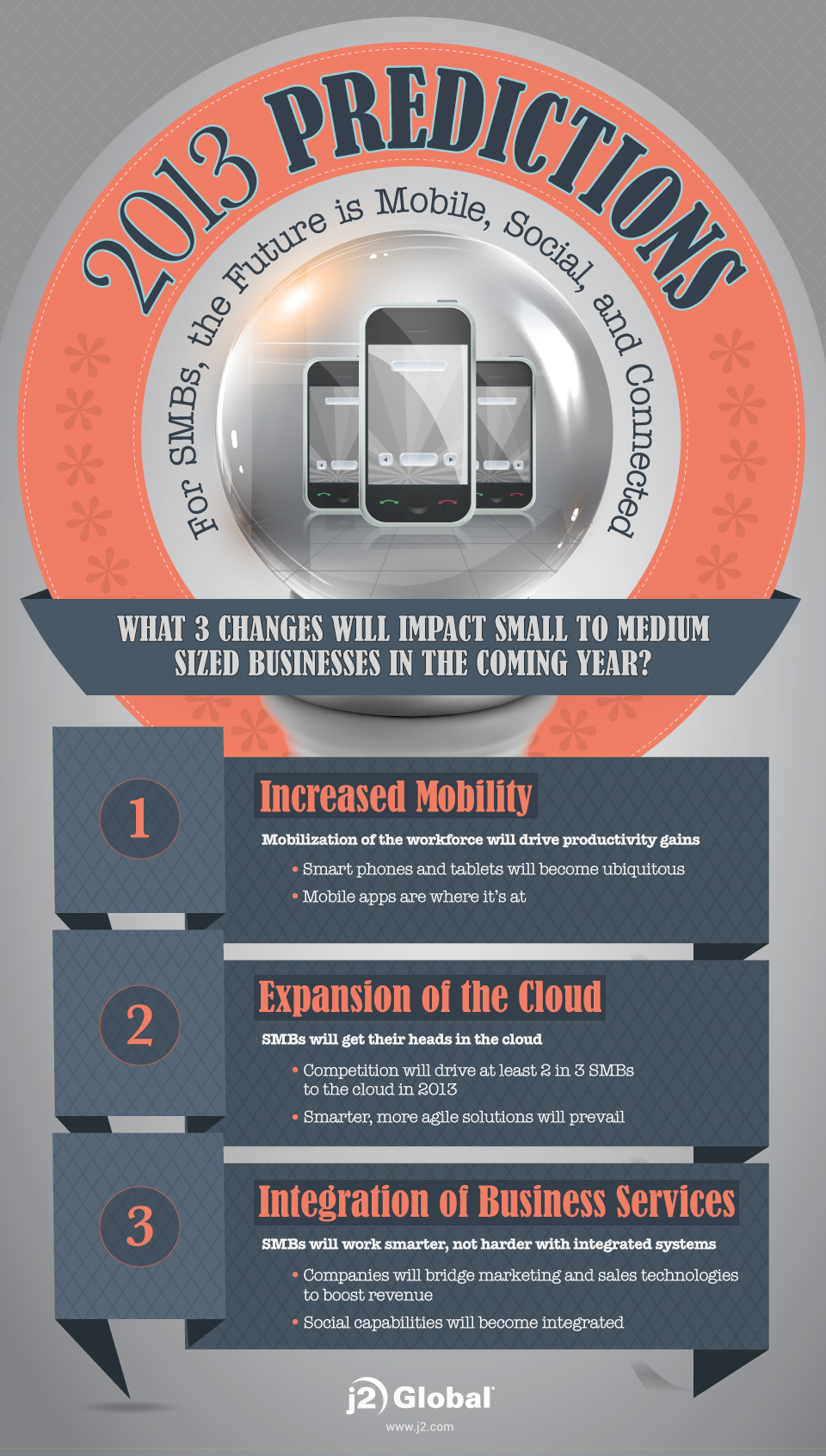 Related Stories:
© 2012, TechJournal. All rights reserved.
Tags: cloud, future trends, infographic, j2 Global, mobile, SMBs, social